Pediatric and Pregnancy Chiropractic
At Yakovac Family/Sports Chiropractic Center not only do we treat our patients like family, but we strongly encourage the optimization of family wellness through our gentle, research-based techniques and therapies.
Pediatric Chiropractic
We feature two types of age-related pediatric care to help our young patients avoid common issues and promote peak performance:
Infant care (from newborns to the age of 2)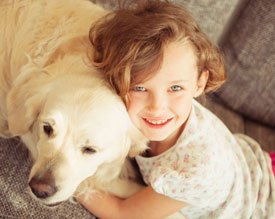 Often, new moms will bring in their newborns to be checked to insure optimal spinal alignment. This is a wise decision as up to 80% of all infants sustain some level of neck dysfunction from the birth process itself. Regular chiropractic care during this critical time also helps your little one to avoid colic, feeding difficulties and failure-to-thrive syndrome. The care itself is gentle and safe, with light fingertip pressure during the actual adjustment.
Pediatric care (from age 2 to 18)
"How the twig grows, so grows the tree" is a truism that has stood the test of time. Pediatric chiropractic helps to assure ideal postural dynamics for your growing child, and helps to avoid issues such as chronic ear infection, sleep disorders, constipation, bed-wetting, "text-neck", headaches and asthma. As children pass through each developmental stage and become increasingly prone to sports injury, chiropractic care is frequently their strongest ally.
Pregnancy Chiropractic
Prenatal chiropractic is not only a gift for an expectant mother, but for the developing baby that she seeks to protect. Yakovac Family/Sports Chiropractic Center features specially-designed tables to accommodate the growing bellies of their moms-to-be, so that each treatment is safe, gentle and comfortable.
Benefits of Prenatal Chiropractic
What controls the growth of the infant in the womb are specific hormone release and balance, as well as an adequate nerve supply stemming from spinal nerves. Dysfunction in either of these areas can lead to problems for both mom and baby.
As the body of the expectant mother changes daily, spinal misalignment and pelvic instability can often show up as low back and pelvic pain, constipation, fatigue, morning sickness, round ligament pain, and swelling and numbness into the hands. Prenatal chiropractic can alleviate many of these symptoms and provide Mom with an optimal, comfortable pregnancy.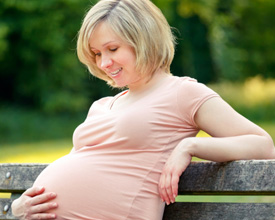 Here are some of the other benefits of prenatal chiropractic:
Avoidance of breech birth
Faster delivery
Less chance of medical intervention during the birth
Optimal positioning of the infant in the womb
Shorter time in labor
Our office receives many referrals from medical specialists and midwives to assist with their pregnant patients. You can count on our years of expertise and experience in helping you to have a safe and rewarding pregnancy. Contact us today for a convenient appointment!
---
Pediatric and Pregnancy Chiropractic
Yakovac Family/Sports Chiropractic Center | (412) 563-8211