Chiropractic Care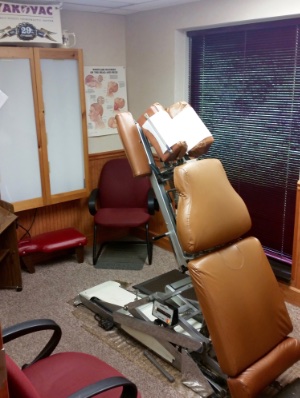 Chiropractic care is based on this universal definition of health: health is not the absence of disease or infirmity, but is more accurately described as 100% functional capacity in the areas of physical, chemical and emotional well-being.
This definition is the model of care that we follow in our practice.
Benefits of Chiropractic Care
Most patients are aware of the pain-relieving aspects of chiropractic care. Other, more critical but often overlooked attributes include enhanced posture, improvement in physical function, spinal balance and optimization of the coordinating aspects of the autonomic and central nervous systems.
We accomplish these invaluable benefits through the following research-based techniques:
Activator Methods®
AK (Applied Kinesiology)
Cox Flexion-Distraction
Diversified
Gonstead
Palmer Package
Sacro-Occipital Technique (SOT)
Thompson Drop-Table
Torque Release
We Excel in the Treatment of Difficult Conditions
We have the expertise and experience to offer competent assistance in eliminating many physical maladies, ranging from headaches and neck pain to disc problems and extremity issues. Here are several other conditions that we've demonstrated exceptional confidence in treating:
Auto accident trauma
Concussions
Pediatric chiropractic
Pregnancy chiropractic
Work Injuries
We care deeply about our patients. We've accumulated many years of hard-won experience and public recognition in our dedication to serving others. May we have the privilege of helping you? Our office is open late for your convenience, and we refer for X-rays. Contact us today and let's get started!
---
Chiropractic Care Pittsburgh | (412) 563-8211